Stobipave® is a sustainable drainage systems (SUDS) compliant, highly porous surfacing system using a blend of kiln dried stone, high strength recycled rubber granules and Polyurethane Binder.
With over 20 years' experience we work closely with our customers from the tendering stage to completion. We offer technical support, references, site visits and can also provide a warranty for the whole Polymeric Surface.
We have reference sites throughout the UK and around the Globe.
Stobipave® is a cost effective and decorative system has exceptional water drainage properties, high slip resistance and high flexural strength. It is also a cost-effective upgrade to Tarmac surfacing where vehicular usage is not required.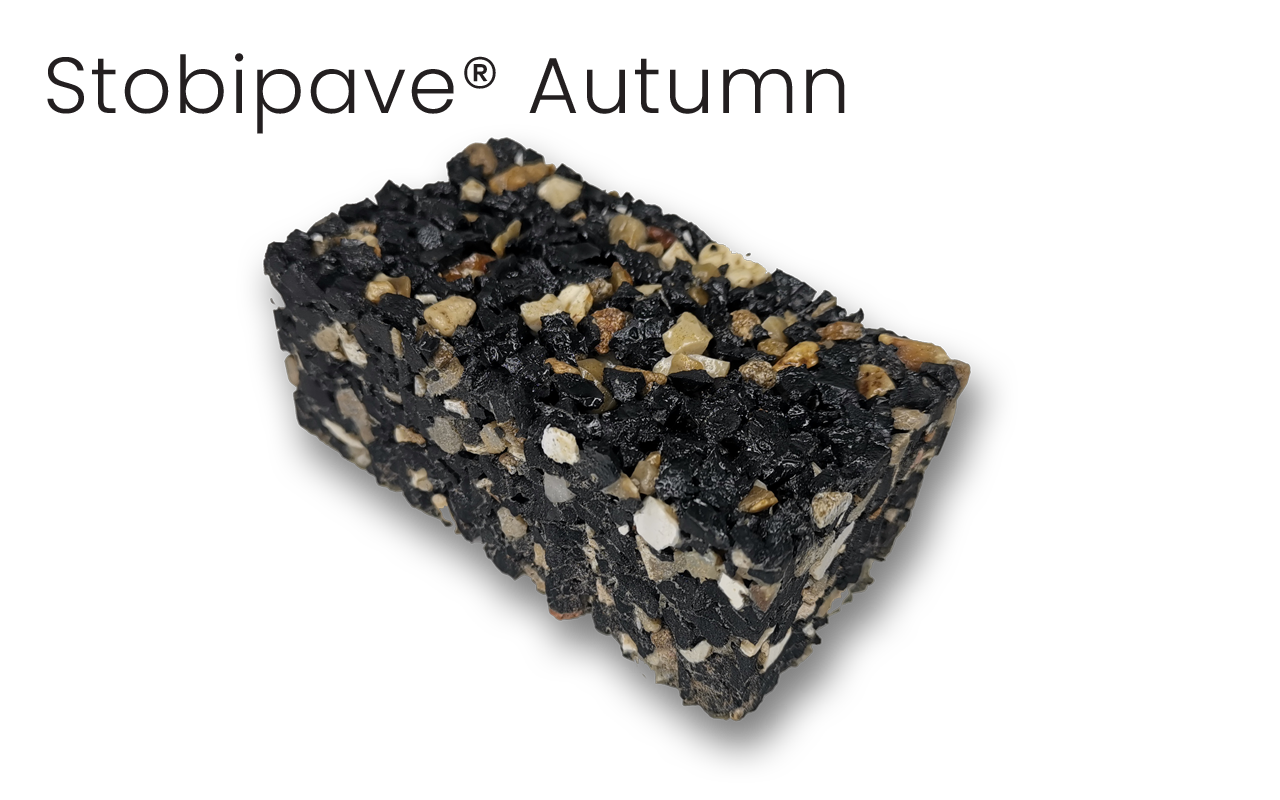 Other colour blends available on request.
Stobipave® is designed and ideal surfacing solution for:
• Pedestrian pathways
• Bicycle Tracks
• Equestrian pathways
• Golf Paths (suitable for golf buggies)
• Canal Towpaths
• School pathways and daily mile
Notable benefits of the Stobipave® System include:
• High Anti-Slip qualities
• Flexural strength to prevent cracking from root heave and temperature variance.
• Impact protection
• SUDs Compliant
• Easy Installation with minimal ground works required.
• Highly decorative
Northane supply the full Stobipave® system from our UK Warehouse.
For enquiries about STOBIPAVE® or any of our other products, please contact us directly.